Schneider Country Cottage in Altenmarkt
Our Country Cottage is located 15 minutes from the centre of Altenmarkt in the Salzburg region. You can leave all your stress behind you at home and enjoy to the fullest the time you spend with us in calm, sunny, and scenic Altenmarkt.
The Salzburg Sportwelt and the Ski Amadé are the perfect setting for a relaxing holiday.
Summer or winter sports enthusiasts will find exactly what they need here in Altenmarkt-Zauchensee. Every guest will find something to enjoy here: awesome hiking trails in the summer, perfectly- groomed ski slopes in the winter – it's all here waiting for you.
The Tauern Trail is right nearby, so you will have no trouble getting off to a start exploring the gorgeous Altenmarkt countryside on cross-country skis.
In addition, the lift station for the Altenmarkt Bergbahn Mountain Railway can be reached in just a few minutes.
Many of our holidaymakers flock to the ski area of Zauchensee, only 10 km away. If you don't want to move your car, you can can take the convenient free ski bus to and from there.
You can also have a pleasant time in Altenmarkt doing a wide variety of other things.
In recent years, Altenmarkt has become everybody's favourite shopping paradise. Our beautiful little village is just the perfect place to stroll and take it easy. Altenmarkt's many restaurants will put out the welcome mat for you and indulge you with delectable delicacies served in an intimate ambiance. And our modern coffee houses are just the place to enjoy an afternoon coffee with cake.
Furnishings
Our apartments are fully furnished. You will find everything you need for a holiday with the family:
Large, fully equipped kitchen with oven, coffee maker, water heater, dishwasher, dishes, refrigerator, dinette
Cable TV
Free Wi-Fi
Shower and WC
3 Separate bedrooms
Private balcony area
Bed linens and towels
In addition, we offer you the following additional services
Delivery of rolls
Plenty of parking space
We will be happy to provide cots and high chairs for our youngest guests.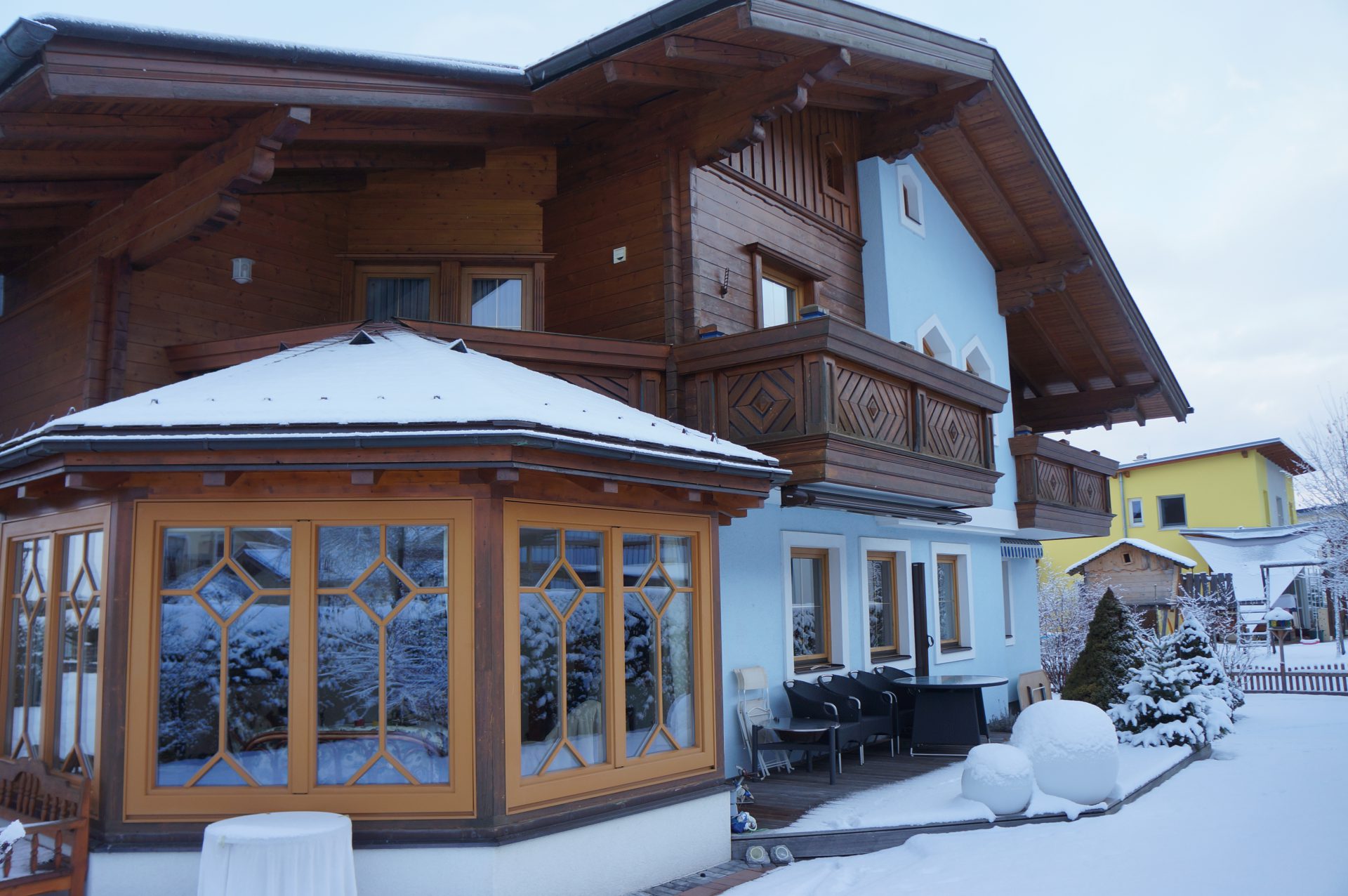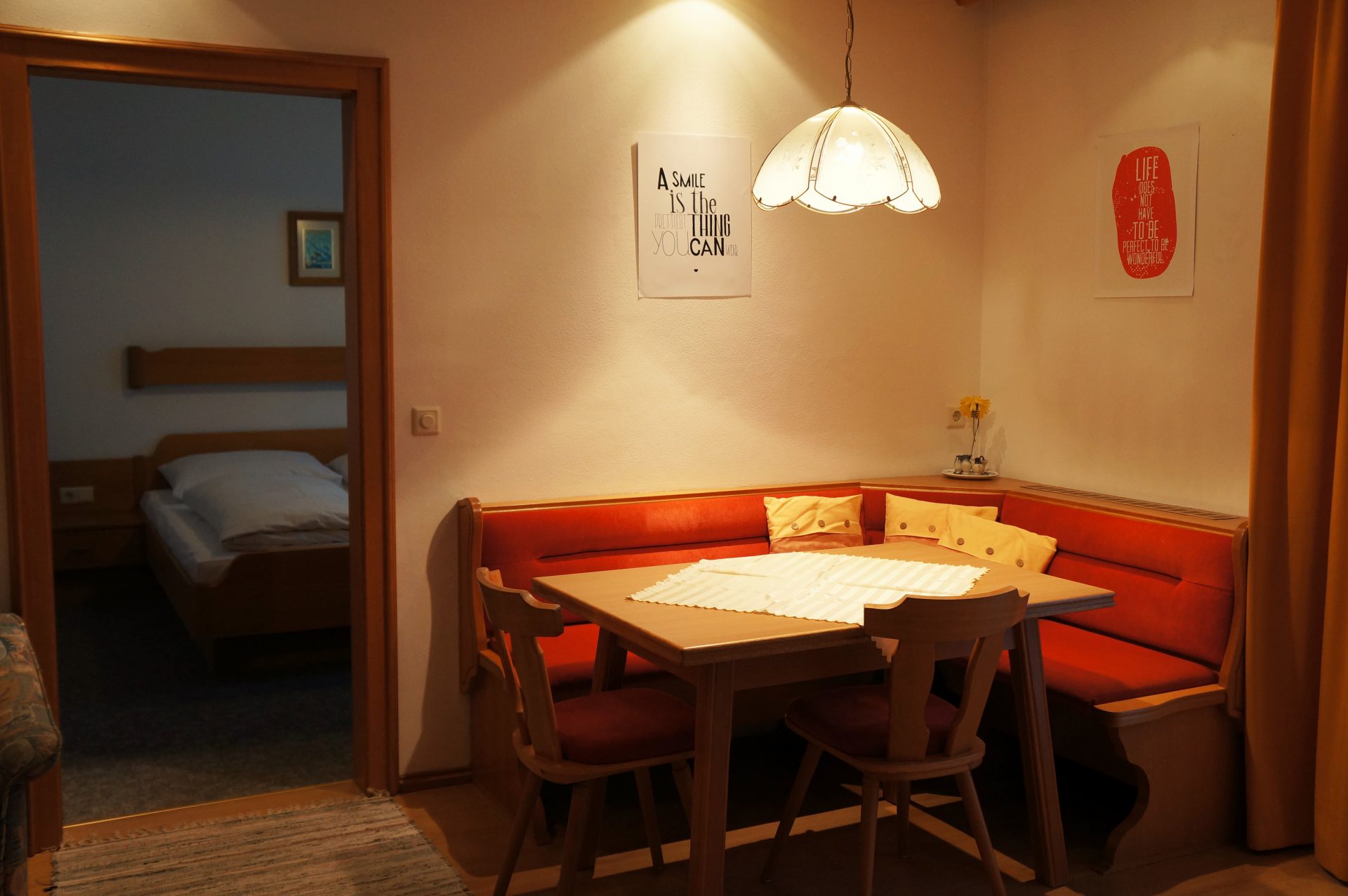 The Altenmarkt-Zauchensee Region
Here in Altenmarkt you will experience a fantastic and unforgettable holiday, both in winter and in summer.
For those who enjoy walking, Altenmarkt-Zauchensee in the summertime is the ideal holiday destination for young and old. Well-marked trails will take you through the Salzburg Alps.
An abundance of mountain lodges will invite you to a have some well-earned refreshment. You efforts will definitely be rewarded with a tasty Austrian snack or other local specialties as you take in the breathtaking views.
We have also given some thought to the days when you want to take it easy. We have a modern heated outdoor pool, indoor pool, sauna, outdoor and indoor tennis courts, and much more. You will never be bored in Altenmarkt.
Altenmarkt-Zauchensee is well-known as a top ski resort, and with good reason. In 2017, Skiresort.de, the world's largest test portal for ski resorts, gave the Zauchensee-Flachauwinkl ski area 16 awards. The Ski Amadé, with its 760 kilometres of slopes and 270 lifts, is Austria's largest ski area. You won't find variety like this anywhere else!
Every year, the World Cup competitions in alpine skiing and snowboarding are held in Altenmarkt-Radstadt-Zauchensee and are special events that draw large crowds. Excitement, fun and partying are guaranteed!
WINTER SEASON: 21.12. - 04.01.20 / 01.02. - 08.03.20
2 persons
€ 62
3 persons
€ 90
4 persons
€ 95
5 persons
€ 105
6 persons
€ 115
WINTER SEASON:
01.12. - 21.12.19 / 04.01. - 01.02.20 / 08.03. - 18.04.20
2 persons
€ 55
3 persons
€ 80
4 persons
€ 85
5 persons
€ 95
6 persons
€ 105
SUMMER (= DEFAULT PRICE): 18.04. - 01.12.20

2 persons
€ 40
3 persons
€ 55
4 persons
€ 75
5 persons
€ 80
6 persons
€ 110
MISCELLANEOUS:
Check in by appointment
Check out by 10:00 a.m.
ADDITIONAL COSTS:
Cleaning per apartment € 35.00
Tourist tax per person per day €1.50
Pets are permitted for an additional fee of €7.00 per day.